Spotlight Media Production

Spotlight Media Production Online Services

Welcome to the all new virtual studio by Spotlight Events - Spotlight Media Production.
We continue to push the boundaries of what is possible.
At Spotlight Media Production, we offer a full package for your online hybrid events.

A hybrid event is an interactive live broadcast that allows you to reach a wider audience as you're able to generate more involvement with your target audience.

Hybrid events are basically physical meetings in which an online audience get to participate in making it fun and interactive instead of just boring online live streaming where you're the only one talking.

We can conduct a hybrid event for you using either Microsoft Teams or Zoom with live recording in the venue of your choice.

Venue : Client's Location (Penang or any other state)

Charges : RM2400 for a full day (8 hours)

Price includes equipment but excludes traveling cost, food and lodging if the team is required to travel out of Penang.

You can even have a hybrid conference live streamed worldwide where your target audience is able to participate in.

The hybrid broadcast allows you to reach more audience compared to a physical event.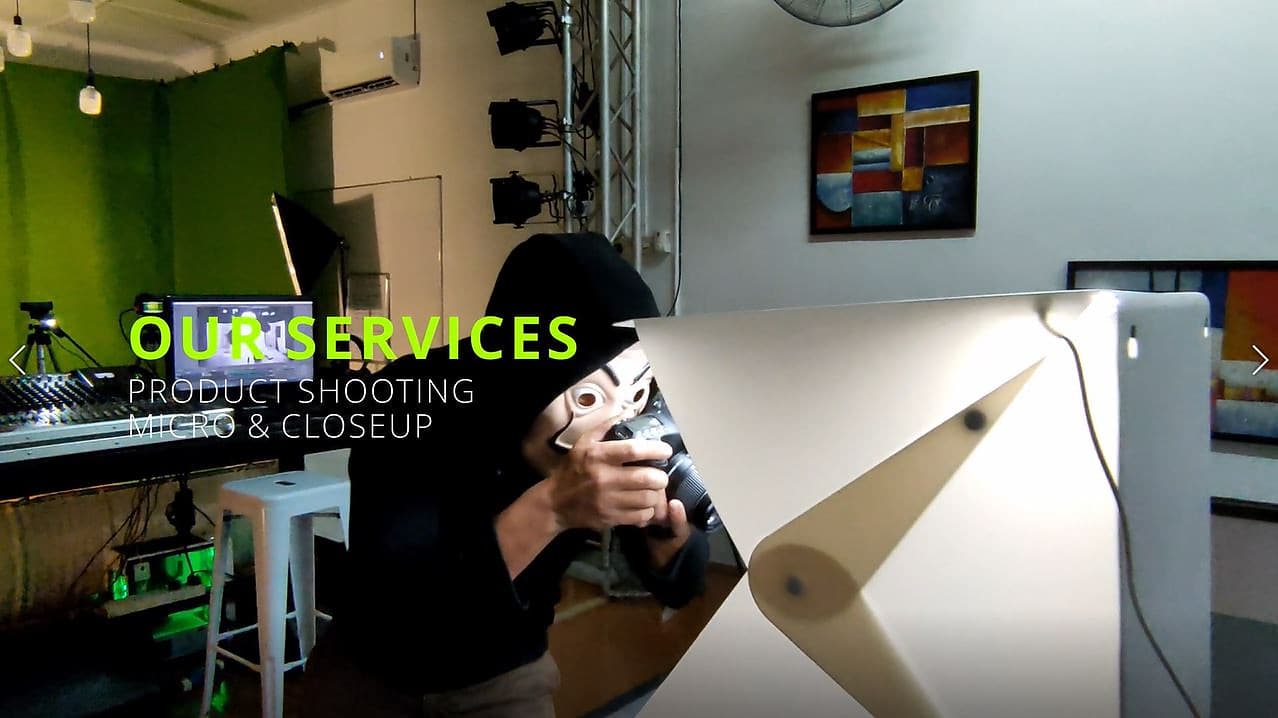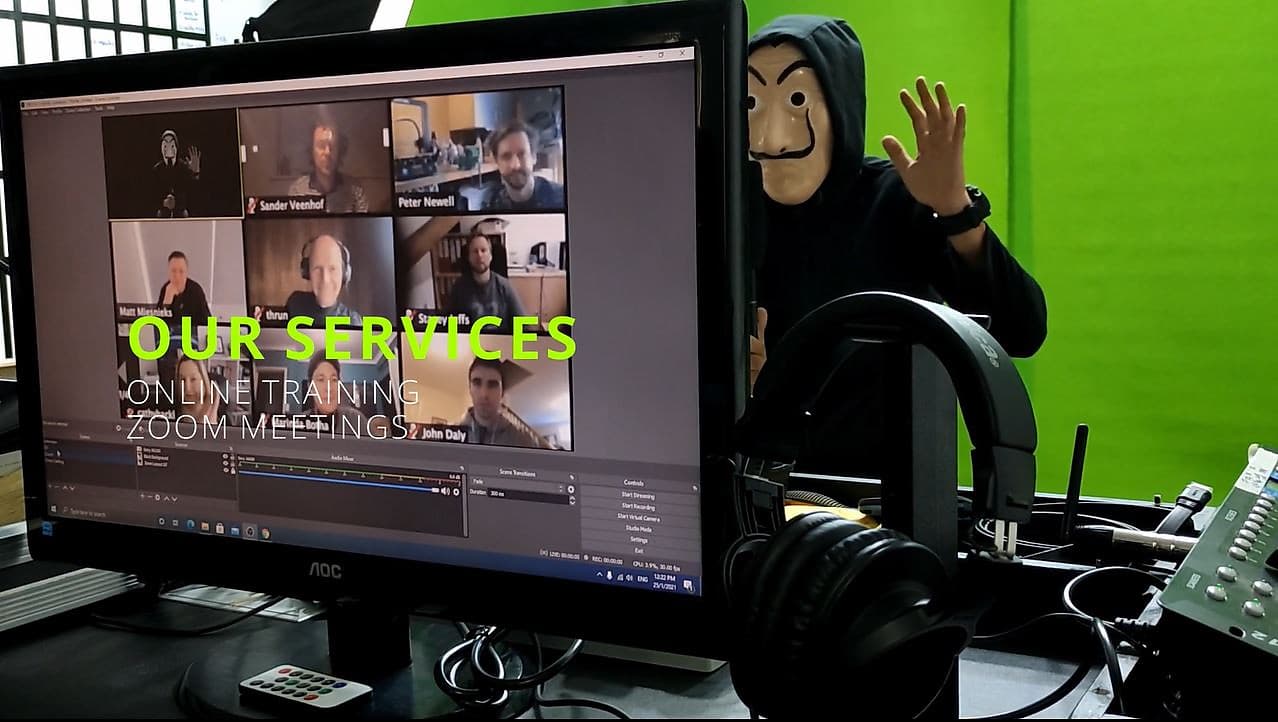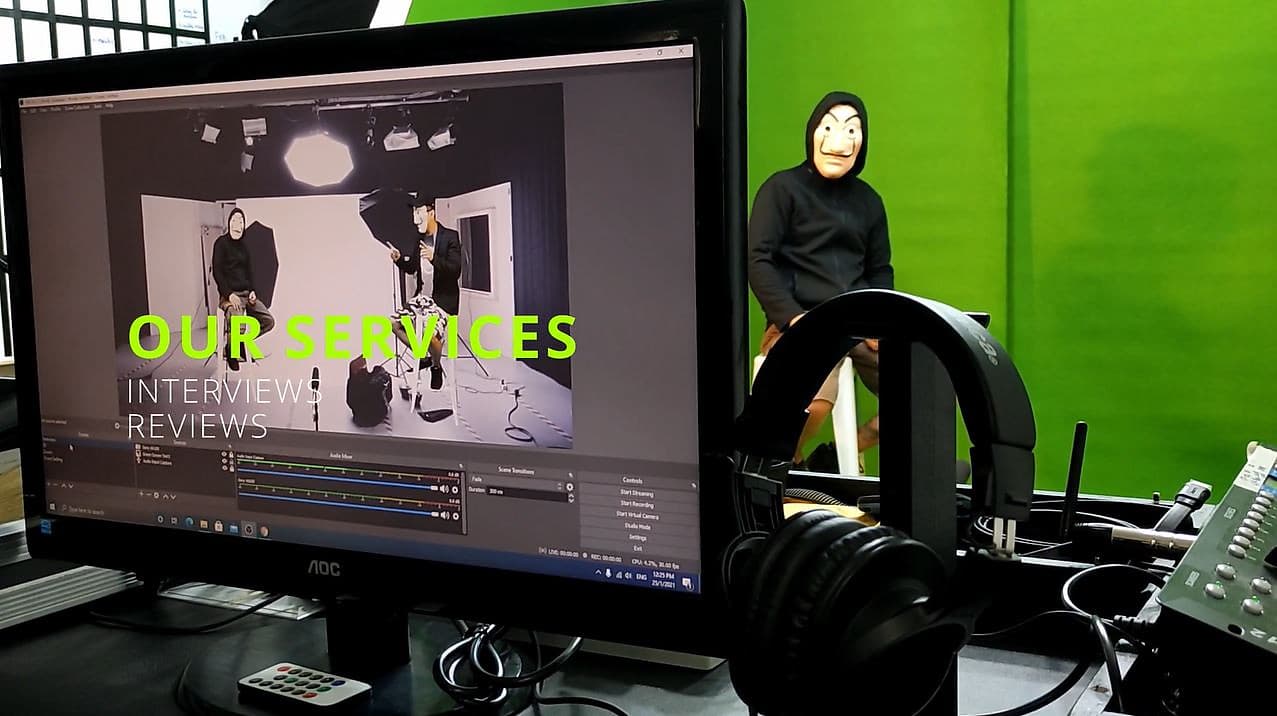 Product Shooting

(Micro and Close Ups)
Price range : RM200 - RM800
Duration of product shoot :
1 - 8 hours

Depending on number of products
that need to be photographed

Online Training /

Zoom Webinar

Price starting from RM200
Platform : Any type of online platform

depending on client preference
Topic : Any topic provided by client
Duration : 1 - 8 hours

Possible if client wants longer time

Talk Shows

Interviews & Review

Price starting from RM200
Platform : Any type of online platform
depending on client preference

Topic : Any topic provided by client

Duration : 1 - 8 hours
Possible if client wants longer time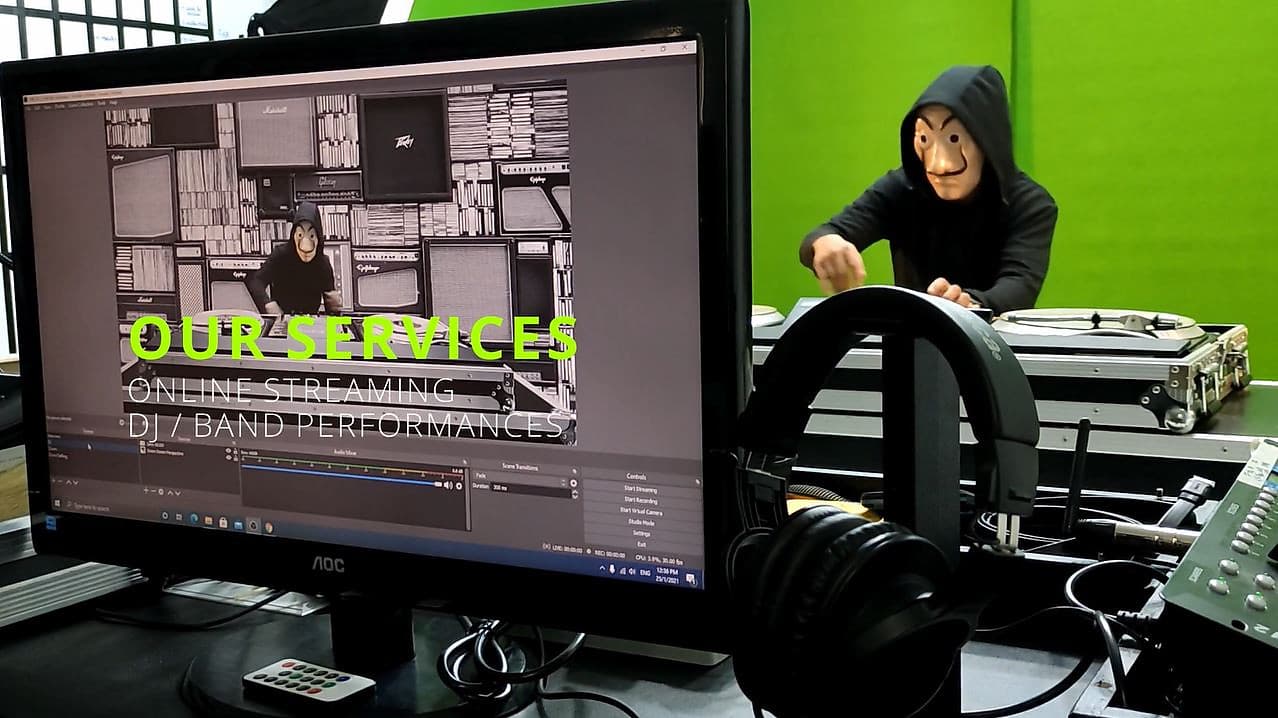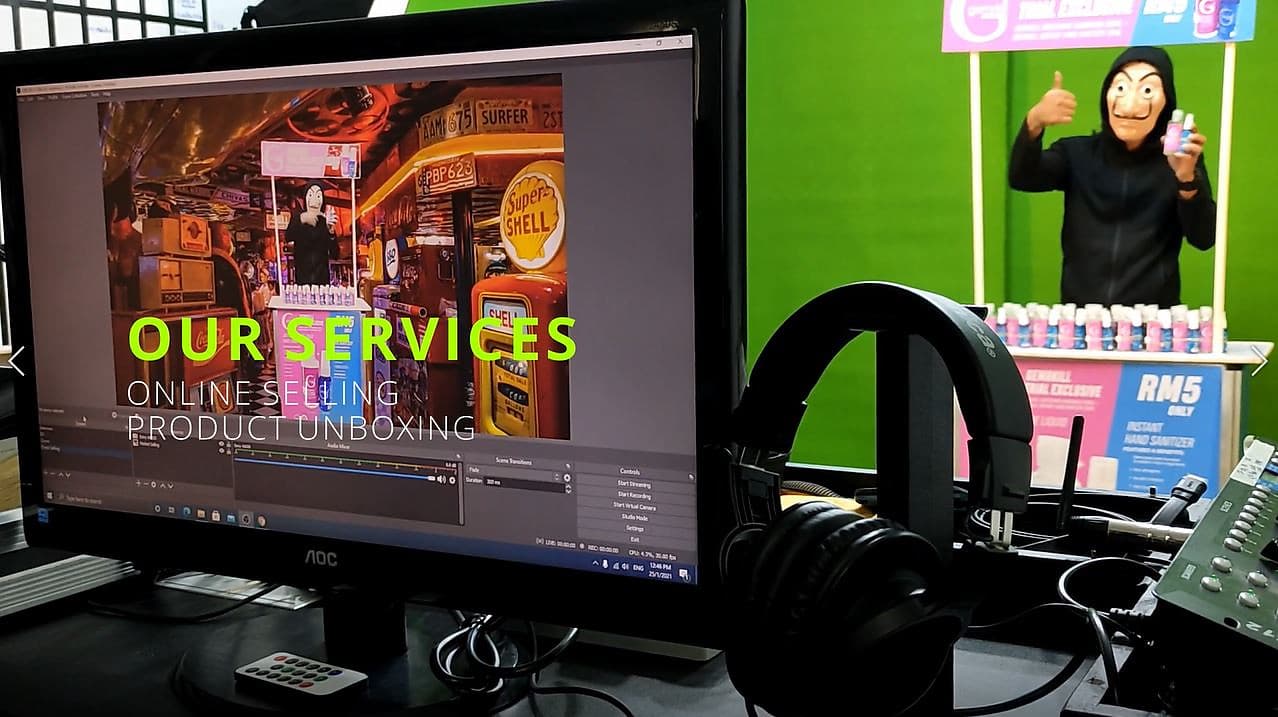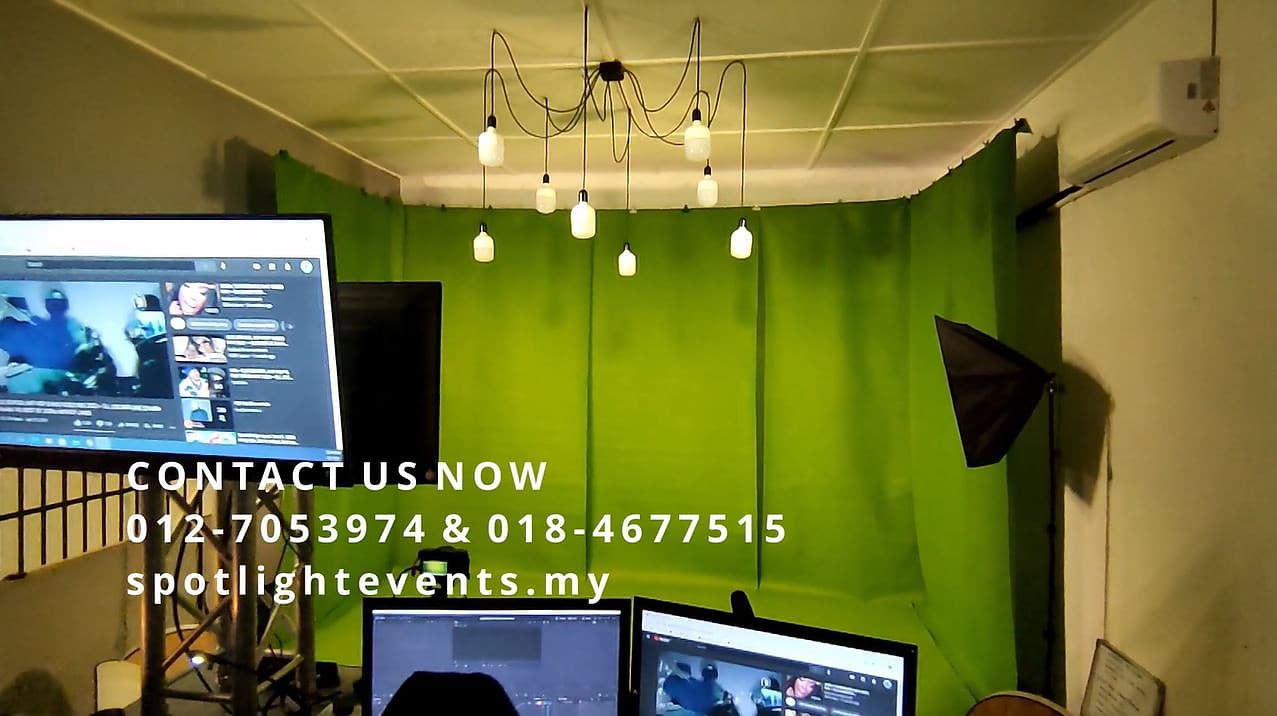 Live Streaming

DJ / Band / Workout

Live Streaming DJ Service
Enjoy the services of a professional Emcee or DJ live streaming for any event or celebration
Our in-house Emcees and DJs will manage any online event professionally
DJ Charges : RM250 - RM500

Emcee Charges : RM500 and above
Live Streaming Band Service
Enjoy the performance of a live band being streamed online to any location with your choice of music

Live Workout Service

Reach your target fitness customer group with a live streaming workout

Online Marketing

Unboxing & Selling

Price starting from RM200 - RM2000
Companies engage us to do professional unboxing and selling of their products online
Duration : Depends on individual projects

Platform : Any type of online platform

depending on client preference
Studio Rental Penang

Includes : Sound and lighting equipment
Charges : RM2400 for a full day (8 hours)